Shipping container homes, Architecture and Modular Container Construction
The strength of maritime containers provides significant security for the products transported in them. But, what if we also tell you that we can turn these containers into your next container home!
At Container Homes, we specialize in creating houses built with maritime containers, offering a new way of living at a unique cost in a habitable container.
Our modular homes made from shipping containers have gained great popularity due to the versatility and ease they provide, such as the ability to expand them at any time, cost-effectiveness, and shorter construction times. Therefore, we advocate for this type of container housing construction, bringing together top professionals committed to the container home project and willing to adapt to these new modular architectures with maritime containers, but at a more affordable cost.
If you're considering building your home with containers, leave us your number, and we will get in touch. Your home awaits you!
Asesoramiento sin compromiso 
Here you will find various models of container-based constructions, also known as container homes or maritime container houses. Furthermore, we customize each specific project to visualize how your container home will look before its actual construction. Container house models and prices are available as well.
What is the cost of designing your container house in 3D?
Other types of constructions using maritime containers.
Maritime containers transformed into social facilities for municipalities and public organizations.
Container converted for water treatment and purification.
Container transformed into a workshop.
Maritime container converted into a retail space.
Autonomous solar container. Prefabricated dressing room module.
Containers for bars or restaurants in shopping centers, parks, beaches, or pools.
Lightweight storage container.
6m container transformed into an office.
Prefabricated module covered with wood.
Maritime container for a point of sale or information.
Prefabricated modules for various services at the beach.
Container transformed into a mobile laboratory.
Container transformed from 2.90m (high cube) to one with side doors (openside).
Container transformed from dry cargo with and without thermal insulation. Modular set for a field office.
Prefabricated modular houses, etc.
We manufacture houses made with containers, offering excellent prices and quality. Prefabricated modules with containers provide the cheapest and quickest construction options.
Due to the type of architecture and manufacturing, you can achieve affordable container homes, so don't hesitate to shape your idea and opt for your new eco-friendly house.
The price of a prefabricated container house can vary based on several parameters. It could range between €600 and €800 per square meter. The construction budget doesn't skyrocket or experience unexpected increases, and a price can be locked in upon order placement. Additionally, the estimated construction time is around 4 to 7 months, in contrast to a conventional home, which would take more than double that time.
These prices can also vary depending on the quality of the material used, whether they are new or recycled containers. Therefore, it's possible to find affordable container homes. Request your online quote now! Container homes prices and models.
Permits for Container Homes: According to the civil code, we distinguish the construction of homes made from containers as real estate, which includes «land, buildings, roads, and all kinds of constructions attached to the ground.» Consequently, a permit is required for the construction, anchoring to the ground, and other related work. Additionally, compliance with permits under the Building Ordinance Law (LOE) and the Technical Building Code is necessary, along with the involvement of an architect's expertise. However, there are other possibilities…
Container house plans showcase the layout and versatility of these types of homes. Designs and blueprints of modular container houses. Here, you can find sample plans, but if you need customized plans, we have architects who can assist you with your container home project.
Prefabricated House with Maritime Containers.
The versatility of «container homes» is what makes them unique and sought after. Unlike a conventional brick house, prefabricated homes made from shipping containers offer the possibility of creating thousands of designs based on pre-existing structures. Moreover, you have the option to redesign the layout at any time you desire, easily and quickly, expanding the house or any part of the home without the need to demolish any structure.
The models of prefabricated container homes we build are eco-friendly, original, and tailored to your housing ideas. Furthermore, we offer various other types of containers and uses, such as container office models, bathrooms made from maritime containers, container kiosks, commercial spaces, and more. You can take a look at everything we have to offer for you!
Advantages of Container Homes:
The demand for prefabricated and eco-friendly homes has been rapidly increasing today. The environment demands responsibility for what we consume, which is why we present you with the best option: your container home!
We're talking about low-cost constructions, quicker project execution, the ability to transform the structure and design of the container home at any time, eco-friendly manufacturing using the finest materials, resulting in a perfect and elegant finish with top-notch quality.
The metal body of the shipping container is recycled, resulting in great process efficiency, minimizing resource and energy consumption, all while recycling.
The construction process of a container house is much faster, typically ranging between three and six months.
This type of construction adapts to any terrain and can be easily expanded without complications. It's possible to disassemble, reuse, and relocate the acquired modules and components. Being a modular system of independent combined pieces, it offers versatility and flexibility.
Ability to relocate the prefabricated office or your prefabricated home at any time.
The prices of homes made with containers are unparalleled. Their manufacturing process and the use of recycled materials result in these homes having affordable prices.
Steps to Build Your Container House:
Container House Step by Step. Here you will find a series of steps for the construction of a home using maritime containers. Sometimes, we know what we want but not where to start. We'll show you some steps on how to begin the process of building your home.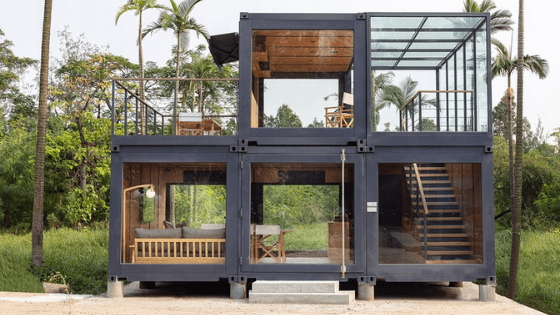 The construction time of container houses
The construction times for container houses vary and depend on several factors. Here, we provide some references for the timeframes in each process of creating a container home.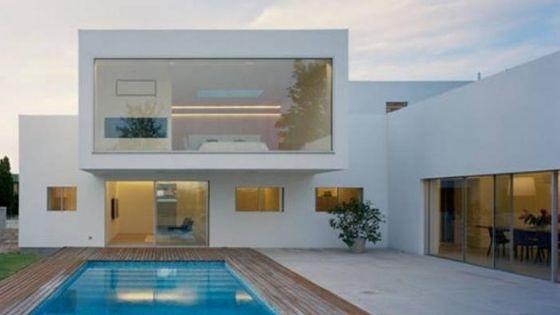 Photos of container houses
We present you with photos of container houses to contribute to your housing ideas or project. Images of homes made from containers, showcasing various models and designs.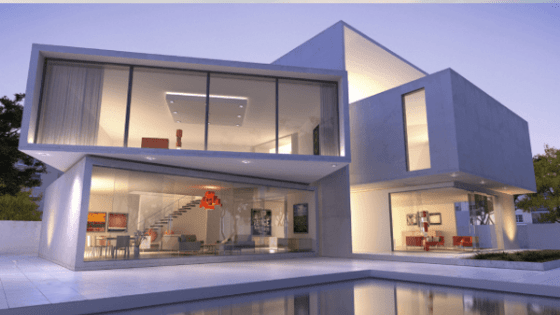 Inside a container house, Interior of a Container Home
Dedicated to the interior of container homes. Immerse yourself in a unique collection of innovative ideas that blend functionality with interior style of container houses, while discovering how sustainable architecture can synonymize beauty and comfort. Interior design for container homes. We invite you to explore a world of possibilities where every corner of your container home is an expression of originality and environmental care!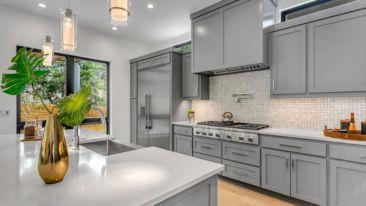 Budget for container houses
If you're looking for prices and a budget for container houses, don't hesitate to get in touch with us. We offer non-binding consultation for your container home. We will guide you through the steps or assess the feasibility of your project.
Construction of container houses